(released on 2021/05/06)
(next version in September 2021) - beta available
APT stands for 'AstroPhotography Tool' and it is like Swiss army knife for your astro imaging sessions. No matter what you are imaging with - Canon EOS, Nikon, CCD or CMOS astro camera, APT has the right tool for planning, collimating, aligning, focusing, framing, controlling/tethering, imaging, synchronizing, scheduling, meridian flipping, analyzing and monitoring. All its features are packed in an easy and comfortable to use interface with design that had no alternative back in 2009 when it was released. Since then APT is constantly being improved and refined by the real experience of many astro photographers from all over the world including one of the APT authors. It works on MS Windows XP, Vista, 7, 8, 8.1 and 10.
Astro C40 Controller App Download
Xbox one Astro Command Center app. I've updated my gen 4 a40s with the latest firmware. When I pull up the Astro app on the Xbox one it doesn't recognize the mixamp. Instead I have pulled up the app first, then plugged in the mixamp - which the app then tells me to update to the latest firmware and won't let me do anything. Whether you're on a mission to pay bills, looking to redeem exclusive rewards, or needing support around the clock, the new My Astro App makes it all easier for all our customers. With the New My Astro app, now you can get: 1).
Time unlimited 'demo' version of this astrophotography software is available in the Downloads page.
Here is a list of the main areas APT covers.
Supported devices:
Eight generations of Canon EOS Models. Check the EOS models matrix page for details.
Most of the Nikon DSLRs. Check the Nikon models matrix page for details.
ASCOM / INDIGO / INDI compatible CCD and CMOS cameras - QHYCCD, ZWO, Starlight Xpress, Atik, QSI, Orion, Moravian, Celestron...
Native support for SBIG cameras and filter wheels.
Native support for Altair Astro cameras.
Native support for ZWO cameras.
TEMPer(Gold) and TEMPerHUM sensors.
FITS file header viewer.
28 keyboard shortcuts.
PointCraft for images plate solving.
Ability to frame object with simple click in a solved image ('Aim' mode in PointCraft).
GoTo operations confirmed with plate solving ('GoTo++' mode in PointCraft).
Temperature compensation of the focus position.
Focuser backlash measurement aid.
Check lists creation for easier setup, packing, imaging.
USB Monitor - Keeps track on the conneted devices and shows history on the devices plugging/un-plugging.
Multiple setup settings profiles.
Astrogaming.com Software
Camera operation:
Multi-camera operation.
Multi-camera synchronization and dithering.
Flexible exposures control. Each exposure can be made with different ISO, Duration, Image Quality, Binning, Filter, count and ending pause.
Storing destination selection (Camera/PC/Camera+PC for DSLRs).
Flexible naming and grouping of the stored images - combination of 17 naming options (including EXIF temperature) and
8 grouping options.
Light, Dark, Flat, Dark Flat, Bias, Focusing/Farming and Mixed exposures plan types. The Bias plans use automatically the fastest supported speed. For EOS the Flat plans use AV dial mode.
Light Auto plan type for EOS for easier eclipse imaging in AV dial mode.
Possibility to schedule for defined time or event and/or loop plan execution.
Delayed plan start.
Horizontal or vertical plan execution.
EOS Lens control (Digic III and latter).
EOS Lens aperture control during plan execution.
DSLR White balance control.
DSLR and CCD Live View support. It is quite helpful for focusing in combination with Bahtinov or other focusing mask.
LiveView automation - tunes LiveView parameters for maximum sensitivity.
Controlling the CCD temperature.
CCD cooling and warming aids.
Region of Interest (ROI) in CCDs for faster focusing.
'Center ROI' button to locks the ROI to the image center allowing alignment.
Color preview of FITS files.
AntiVibration pause before exposure. This is the needed pause after the mirror is picked up and before the real exposure, in order to eliminate the vibrations caused by mirror moving.
Automatic enable/disable of the Mirror Lockup camera function depending on the selected Anti-Vibration pause (Digic III and later).
EOS Mirror lockup control without serial cable for Digic IV and later.
Auto synchronization of the DSLR camera's clock on connection.
Disabling EOS camera auto power off when APT is used.
Automatic conversion of DSLR raw files in TIFF format
Planetary panel to record DSLR Live View stream in sequence of JPGs, with automation features.
Internal commands API for advanced session automation.
Integration
Plate solving with Astrometric STAcking Program (ASTAP) made by Han Kleijn.
Plate solving with PlateSolve2 (PS2) made by PlaneWave Instruments.
Blind plate solving with All Sky Plate Solver (ASPS) made by Giovanni Benintende.
Plate solving with AstroTortilla.
Advanced GoTo by Alt/Az offset to use the AstroTortilla polar alignment routine.
PHD2/PHD Auto-Dithering, exposure Auto-Canceling and real-time monitoring of the distance to the guide star.
MetaGuide Auto-Dithering.
AstroArt Auto-Dithering.
Lacerta MGen Auto-Dithering, exposure Auto-Canceling and real-time monitoring of the distance to the guide star.
Lin_guider Auto-Dithering, exposure Auto-Canceling and real-time monitoring of the distance to the guide star.
Possibility to disable dithering for particular plan.
Possibility to call external scripts and programs.
Possibility to interact with Cartes du Ciel (CdC). Import mosaics, observing and frames lists in the Object Browser.
Possibility to interact with Computer Aided Astronomy (C2A). Import .COS and .C2A lists in the Object Browser.
Possibility to interact with SkytechX.
Possibility to interact with Hallo Northern SKY (HNSKY) Import mosaics in the Object Browser..
Possibility to interact with Stellarium and act like ASCOM bridge/proxy.
Import from AsimoPlan mosaic panels coordinates as Custom/ToDo objects in the Object Browser.
Import from AstroPlanner lists as Custom/ToDo objects in the Object Browser.
Import from www.telescopius.com / www.dso-browser.com lists as Custom/ToDo objects in the Object Browser.
Import from Deep-Sky Planner lists as Custom/ToDo objects in the Object Browser.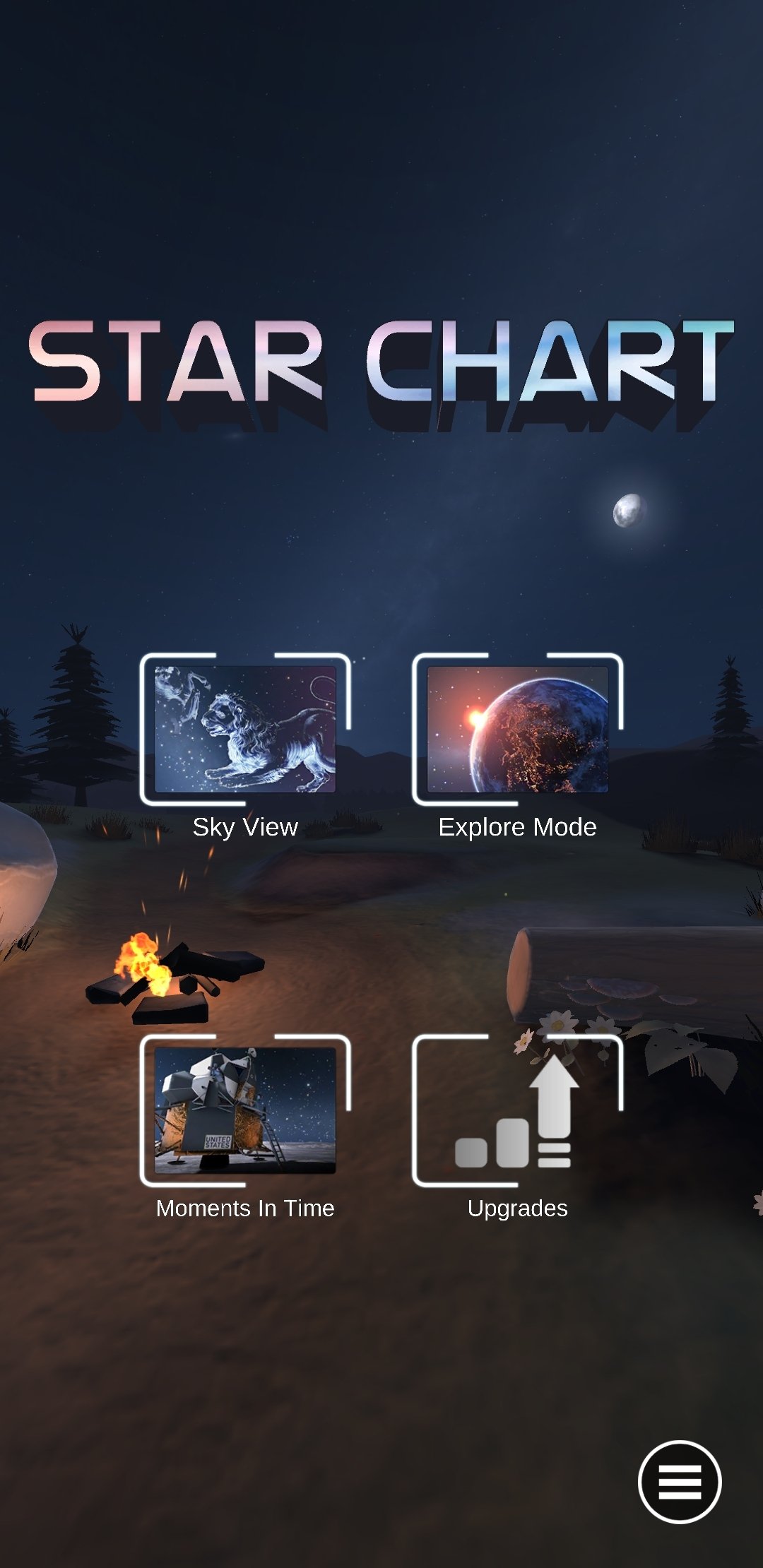 Additional features included in the FULL version :
Ours thankfulness about your appreciation for the involved in APT work and support!

Automatic EOS Lens focusing (using FWHM or HFD) - built into the Lens Panel. Never implemented in astro program before!
Framing Masks - a multi session aid to help orienting the camera by same angle and position during multiple nights or after meridian flip. Never implemented in astro program before!
Ability to store PointCarft results in Object Browser for future use in different nights or after meridian flip.
Ability to show only the currently visible stars in the Object Browser for easier selection of alignment stars.
Ability to show only the currently visible objects in the Object Browser.
Ability to configure APT to check if the target is above the horizon before every GoTo or GoTo++.
Ability to schedule plan execution for beginning of Deep Sky Darkness (DSD).
Powerful and easy to use Commands/Script Editor for imaging session automation.
Notifications for refocusing when the temperature changes or closing dew point to avoid un-needed heating (requires
TEMPer(Gold) or TEMPerHUM or focuser with temperature sensor).
HD Video recording for Digic IV cameras from the Planetary panel. Requires lens or T-ring with focus confirmation.
Support for Lunatico GNS - Good Night System to get alarm for problem with the imaging session on your smartphone.
How To Download Astro Command Center
Details and important information can be found in the User's guide page.